Advantages of celebrating your country wedding
If you decided to celebrate your outdoor wedding, here are some of the advantages you have and how you can maximize them to make your wedding unforgettable.
In the celebrations during the day, the party can be extended.
It is not worth doing a titanic job in the preparation of the wedding to only enjoy it for a few hours.
This occurs regularly in the event halls that are located within the cities and who are subject to nighttime restrictions.
The open spaces and the rural environments are usually propitious to offer your guests a moment of dissension and tranquility leaving aside the boring formalities of the salons.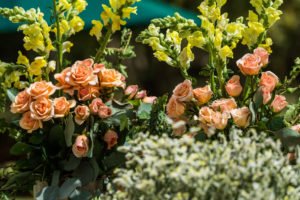 It also allows to use a fresher and relaxed look, guayabera men and women in warm dresses for greater comfort. Gone are the linen suits and dresses. country wedding
The beauty of the landscape is priceless, enjoy a beautiful sunset while you celebrate your ceremony is something that you can not have in a room. Perhaps the greatest advantage, celebrate this important occasion, surrounded by nature and loved ones.
Budget and logistics, everything will be easier with an outdoor wedding.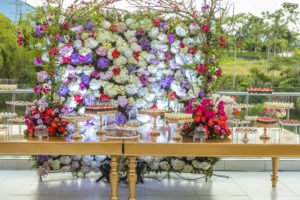 Salon weddings require a more formal menu (dinner, first course, main course and dessert) and this can represent a large part of the budget; outdoors you can choose a menu a little more casual; if it is going to be done in the morning hours you can choose a breakfast or a well-stocked brunch; if it is in the evening, a buffet dinner will be ideal, practical and more accessible.
Vintage will be the perfect choice to decorate your wedding.
Being ideal for rural environments; With this theme you manage to surprise your guests.
Full of charming details and very striking decorative elements, you will have a simply beautiful wedding.  country wedding